For your professional advancement, retraining and certification
In addition to the knowledge and skills possessed by the art world's most successful individuals, as a student of the Faculty of Contemporary Arts, you also get the option of becoming a member of the link2job agency and thereby increasing your chances of self-advancement, acquiring experience, starting a career and landing a dream job.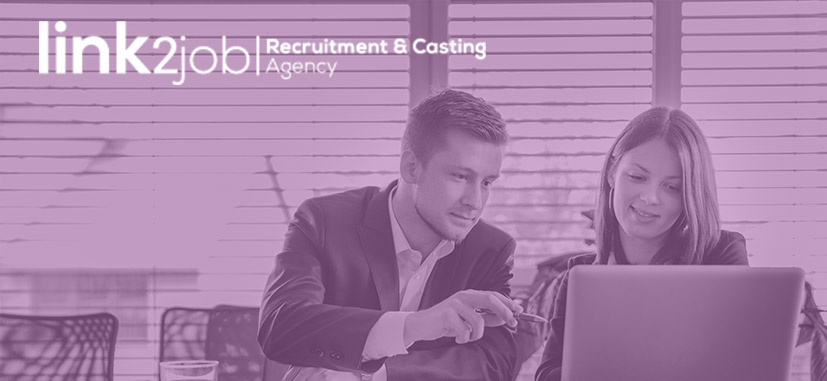 What you get as a member of the agency?
The link2job agency provides a solid connection between candidates and employers and, thanks to countless career-advancing tools, increases the value of its candidates and provides them with professional advancement, retraining and certification. As a member of the agency, you get:
regular offer of the best open positions;
volunteering and chance of employment in domestic and international companies;
practice and experience in a real work environment;
program that qualifies you for the position you intend to apply for;
offer of freelance jobs and projects;
CV and video CV;
training in the area in which you would like to improve further;
professional advice on career advancement;
free seminars for advancing personal and professional skills;
access to LINKeduTV, the first educational television;
online English language course;
expert assessment and professional orientation.
What's the best way to gain experience while your studies are still underway?
To gain experience while you are still studying and thereby improve your employment prospects, the best solution is to keep applying the knowledge you gain in practice right away. That's why it's important that you find practice at a company that does business in your field or a place where you can volunteer and gain experience through looking up to top experts.
The link2job agency, thanks to its extensive database of domestic and international partner companies, finds the right place for you to realize these goals in a timely manner.
See the companies you can volunteer at »

What internship and volunteering bring:
possibility of employment;
experience in a real work environment;
acquiring practical knowledge;
adopting new skills;
advantage at the job market;
clearer path toward employment;
a more extensive CV;
networking with people from the industry.
How to land a job that's done from home
An increasing number of contemporary companies have open positions for experts whom they need to do different projects without permanent employment. This is why freelance work is ideal for students, because at the same time, you can study, choose the place from which you will work, be the master of your own working hours able to coordinate them with your classes and other obligations, making money all the while.
The hottest areas where there is always work for freelancers are: marketing, design, production, PR… and link2job agency helps you find a freelance engagement and use it to become an expert at what you do.
In addition to its extensive database of part-time and full-time positions, link2job agency also has a large freelance platform that encompasses jobs on the domestic and international market. You will receive regular email notifications about all open positions.

Prospects for further advancement
In addition to choosing an education that will lead you to becoming a contemporary artist, you receive a free membership in the link2job agency, that helps you choose training or course according to the skills you would like to develop or the area you would like to penetrate and master. Additional professional training brings a number of benefits:
your CV will be more extensive;
you will acquire comprehensive knowledge of the area you would like to work in;
employers will appreciate your knowledge and you will stand out from the multitude of candidates;
you will be qualified for a job in accordance with your own criteria.
What training programs and courses can you find through link2job agency?
IT retraining
Business courses
E-courses
Unique Custom-made employee program
In addition to a tidy CV and adequate education and experience, it is the details that employers often look for at a job interview. The experts at link2job agency help you become an ideal candidate, with all the qualifications necessary for the position in question.
In addition to helping you find a job, internship or a place to volunteer, and truly caring about your experience and your employment, link2job agency is also unique thanks to its special Custom-made program, designed in order to upgrade each individual's knowledge and skills, preparing you for a job that you will do with enthusiasm.
What are the areas in which you can advance your knowledge and skills with the Custom-made employee program?
HR
Management
Soft skills
Sales
Marketing
Design
Programming
Administration
Languages
Business
IT
Production
With quality education, additional training and experience in the field, you become an ideal candidate; start building your career and enter the world of business success through link2job employment and casting agency.