The Faculty of Contemporary Arts has decided to surprise and reward its students and high school juniors and seniors with a free one-month drawing course available throughout February.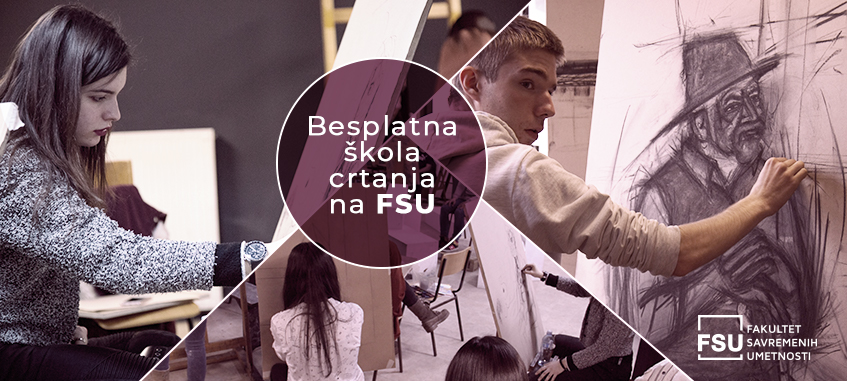 The course starts on Monday, February 3, with lessons taking place every working day 10 AM –2 PM at FCA's premises at Belgrade Palace (5 Masarikova Street, entrance from Kralja Milana Street). To participate in this unique one-month drawing course, simply apply HERE.
Who is it intended for?
The course is designed primarily for FCA students, however, we would also like to welcome high school juniors and seniors who have a talent for drawing and would like to learn more about drawing techniques. You can attend classes every working day from 10 AM until 2 PM. All you require is paper, a drawing kit and enthusiasm.
Although the course is free of charge, the number of seats is limited, which is why you need to apply on time and secure your spot.
What will you learn at FCA's drawing course?
The topic of this one-month course is the small drawing. Each day, FCA's professors and lecturers will provide you with guidance and useful advice on how to improve your work and develop your talent.
You will learn how to draw models with a focus on anatomy, atmosphere and the nude. You will also learn about the croquis and how it affects perception. The course will allow you to showcase your inventiveness and creativity using different drawing techniques.
Apply for the free drawing course – we're waiting for you!
Fill out this ONLINE APPLICATION to secure your place at the course. Take this opportunity to develop your drawing talent and learn something new.
See you!