Classes at the Faculty of Contemporary Arts weren't interrupted during the state of emergency caused by the coronavirus pandemic, and the professors made sure to adapt the lectures to the current situation and events.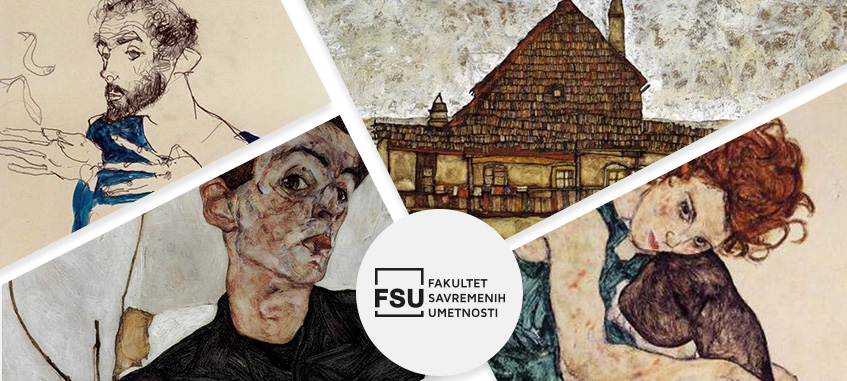 Professor Vojislav Klačar designed a class for first-year Multimedia students about early 20th century art, with a focus on the Austrian artist Egon Schiele, who left a deep mark during his short life.
The lecture generated much interest among the students
Schiele lived and studied in Vienna. A student of the famous artist Gustav Klimt, Schiele created an important body of work, and professor Klačar explained how he died during the Spanish flu pandemic in 1918, aged 28.
Schiele's most important paintings are his numerous self-portraits. Schiele was a brilliant sketcher, known for his nudes, presenting somewhat tortured figures. He also painted still life, as well as the landscapes around Vienna, which he observed when travelling to and from the capital.
The state of emergency is over and FCA students are back in the classrooms on Monday, 18 May. This lecture generated much interest among Multimedia students.
Take a look at some of the most important paintings by Egon Schiele.