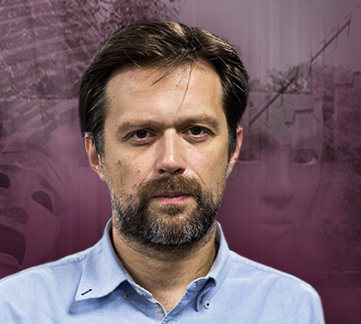 Hadži Nenad Maričić
assistant professor
Narrow scientific/artistic field:
Acting
Subject:
Acting
Theater, film and TV actor Nenad Hadži Maričić graduated from the Faculty of Dramatic Arts in Belgrade, from the acting class led by professor Predrag Bajčetić. From 2002, he has been a permanent member of the National Theater in Belgrade; his career has also included successful performances at Atelje 212, as well as the Boško Buka theater.
The Comedians
Big Drama
The Wind Bride
Brawling in Chioggia
Janez
Mileva Einstein
The Silence of the Sober
Rabbit's Levee
The Merry Wives of Windsor
The Judge
D.R
Acting Hamlet in the Village of Mrduša Donja
Presence – The Story of The Beatles
Long Day's Journey into Night
A Castle Neither in the Sky nor on Earth.