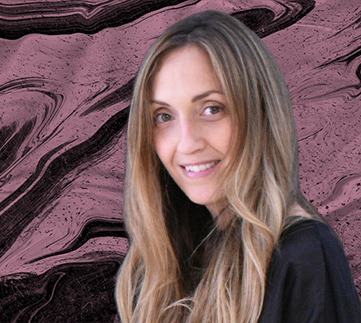 Jovanka Mladenović
assistant professor
Narrow scientific/artistic field:
Drawing and Painting, Graphics
Subjects:
Creating a Multimedia Work (1, 2, 3, 4), Graphic techniques 1, Graphic techniques 2
Jovanka Mladenović (1979, Belgrade) obtained her Bachelor's (2003) and Master's (2010) degrees, as well as a PhD (2016) at the Faculty of Fine Arts of the University of Belgrade. She won a scholarship from the French government for a specialist study stay at the academy Ecole Nationale des Beaux-Arts (Paris, 2007/08).
In the period from 1999 until today, she exhibited at a large number of solo and collective exhibitions in the country and abroad. She participated in the workshops "Identiteti" and "Dobro došli u naš svet" (Aurillac/Berlin/Belgrade, 2005 and 2004), the "L'interculturel" conference (Montpellier, 2005), the residency at the Cite Internationale des Arts (Paris, 2006 and 2007), workshops "Belgrade-Munich" (Belgrade/Munich, 2013), "Priroda i savremeno vizuelno stvaralaštvo" – Serbian-Belgian artistic dialogue (Sićevo, 2019), etc.
She is the winner of several awards and scholarships in the country and abroad. She lives and works in Belgrade.