We would like to inform you that second, third and fourth year students attending any academic program are eligible for reduced tuition fees allocated to the best students at the Faculty of Contemporary Arts, provided they meet the required criteria.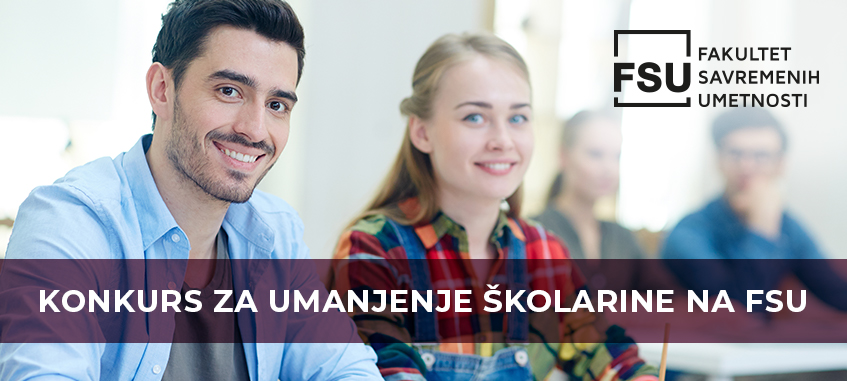 The applications, along with the necessary documentation, are to be submitted to Student Services by Saturday, December 7.
Application criteria
In order to apply for a tuition fee reduction, students are required to meet the following criteria:
regular enrollment in years 2, 3 and 4; regular attendance; no re-enrollment or retaken courses;
a minimum 8.5 average grade in the previous academic year;
no student debt on the date of submitting the application.
Registration procedure
Students applying for the reduced tuition fees are requested to submit the necessary documentation. The Academic Council of the Faculty allocates the reduced tuition fees at the proposal of the departments within 30 days following the application deadline. Each department submits the proposals for their academic programs within 15 days following the application deadline.
The Council's decision is final and not subject to appeal.
HIS DOCUMENT provides you with all the information on the registration procedure, including the criteria, required documents and number of eligible students.
Should you have any additional questions regarding the registration procedure, please write to: office@fsu.edu.rs.