Another great opportunity has opened for the students of Faculty of Contemporary Arts. Belgrade Youth Center invites all the interested last-year faculty students to volunteer as associates at the 66th March Festival – Belgrade Documentary and Short Film Festival.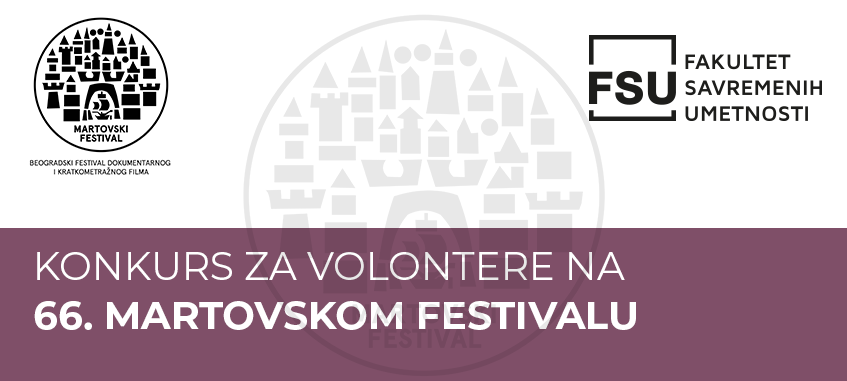 This is a great opportunity to gain first-hand insight into organizing a big festival and gain valuable experience and meet people who already have established careers in this field and work with them.
VOLUNTEERS RECEIVE A PROFESSIONAL PRACTICE CERTIFICATE
The festival will be held in all of Youth Center's spaces from March 27 to March 31, 2019, encompassing film screenings, workshops, open discussions with authors and encounters with guests from the cinema world.
This is a chance for volunteers to gain experience in a number of sectors and receive a certificate of professional practice. The call is open until March 24, 2019, through this LINK.
All applicants will be invited to an interview at the Belgrade Youth Center, with due notice of the interview time.
Apply, volunteer and gain important experience, which can be included in your résumé.