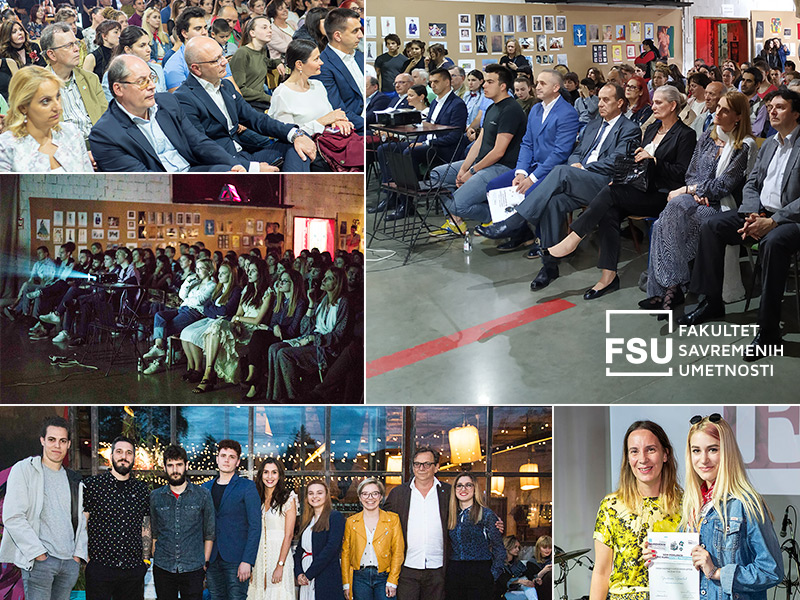 A big party, lots of good fun and a fantastic movie premiere at the beginning of the Days of Contemporary Arts
The Days of Contemporary Arts were officially opened on Tuesday, May 24 at Dorćol Platz. A large crowd, good music, an excellent movie and an inspiring exhibition of high school students' works marked the beginning of this traditional event organized by the Faculty of Contemporary Arts (FCA).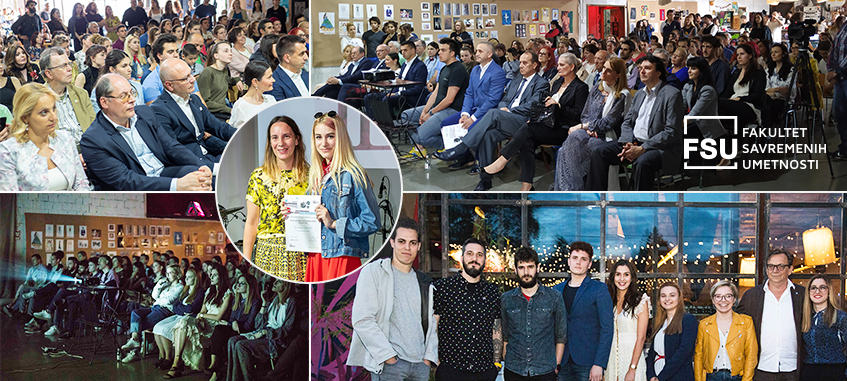 The Days were officially opened by FCA's dean, Saša Filipović, who greeted the attendees, after which the graduates received their diplomas during the official ceremony.
The dean wished them plenty of luck in their artistic careers, stating that the doors of the faculty will always be open to them.
This was followed by a musical intermezzo during which Duo Albatros performed their song on the piano and the trombone and received a thunderous round of applause.
Awards for the most creative high school students
Painting professor Ružica Bajić Sinkević greeted the high school students who took part in the competition whose theme was THE BODY.
All works were exhibited at Dorćol Platz, and the winners received valuable prizes. Ana Simić, a student of the Design School in Belgrade, won first prize – education at FCA.
'A Metronomic Mind' delights audience at Dorćol Platz
Starting from 8:30 pm, the attendees enjoyed the premiere of the movie 'A Metronomic Mind', made by second year production students. The movie starred great Serbian actors – Tihomir Stanić, Sloboda Mićalović, Viktor Savić and Nebojša Milosavljević.
Tika Stanić watched the premiere from the front row and the movie delighted the audience.
Lively performance by the school band Gimnazijalci and DJ Srđan
The pleasant evening culminated with a performance from Gimnazijalci, Savremena's excellent musicians, while DJ Srđan's music selection contributed to the great atmosphere at the opening of the Days of Contemporary Arts.
The Days will continue in June, when the acting students' plays will be performed at the National Theatre and the Yugoslav Drama Theatre. On June 14, starting from 6 pm, a warm welcome will be given by the Faculty of Contemporary Arts, with an opening of the annual exhibition of works created by visual arts students.
While waiting for the upcoming summer events, take a look at the opening of the Days of Contemporary Arts. The entrance for all events is free.
See you!