We are pleased to invite you to be our guests at the Final Exhibition of works by our painting and design students, which opens on Friday, June 14 at the Faculty of Contemporary Arts (Svetozara Miletića 12).
The opening is scheduled for 7 PM; starting at 8 PM, the visitors and their hosts are in for a great party, as DJ Srđan will be in charge of music.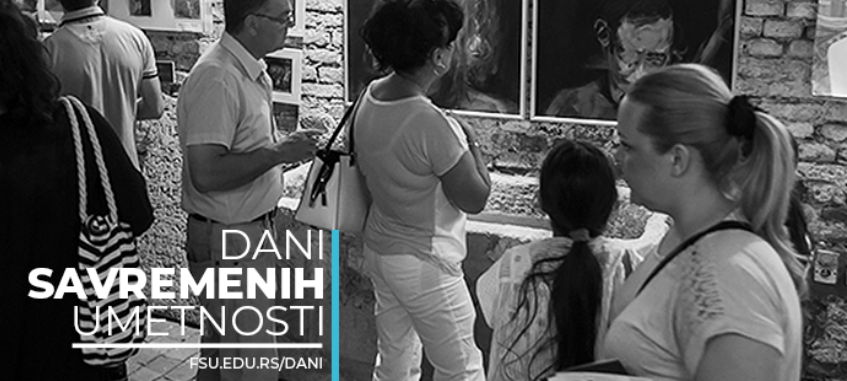 The exhibition will showcase all works that our students created during the academic year, so this will be an opportunity for a comprehensive insight into young FCA artists' talents and ideas.
Final exhibition of students' works is a part of Days of Contemporary Arts
The entire faculty will become one big gallery. The exhibition will be open throughout the summer, on workdays from 9 AM to 5 PM.
This event is a part of the comprehensive event Days of Contemporary Arts, which started in May 28 at Dorćol Platz, and continues with the Final Exhibition of works by the students of visual arts and plays that the acting students are set to perform in June at the National Theater and the Yugoslav Drama Theater.
The opening ceremony will be followed by great music and fun with an exquisite DJ. Come to witness new ideas and enjoy the talent of future painters and designers, whose ideas will transform the existing art scene.
We look forward to seeing you at the opening!