Here's an interesting challenge for all creative students! Radio Belgrade has announced a call for the "Neda Depolo" student award for creative contribution to radio.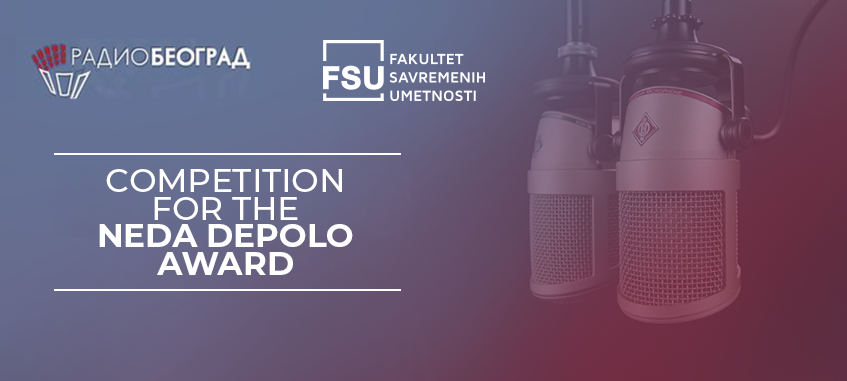 All radiophonic works – of any genre – created between September 1, 2018 and August 31, 2018 are eligible for awards. Nominations can be submitted by the authors themselves, other individuals, academic departments, faculties and media companies.
CALL IS OPEN UNTIL SEPTEMBER 1; FIRST PRIZE: 1,000 EUROS
The application and the nominated work, recorded on CD in audio format, should be delivered to Radio Belgrade 2's Secretariat (filed at 3170 through the Radio's reception office), workdays from 9 AM to 3 PM, or mailed to: Radio Beograd 2, Hilandarska 2, 11000 Beograd, marked as: Za konkurs "Neda Depolo".
The best entries will receive valuable prizes. First prize includes the Charter and 1,000 euros from the "Neda Depolo" foundation. The second prize and the third prize consist of the Charter and a digital sound recorder courtesy of Belgrade's Kompani-digiTV d. o. o.
For further information, you can call +381 (0)11 6553 173; you can find the application form here.