It is a great pleasure to invite you to the opening of the exhibition "Three Perspectives", whose authors are students pursuing a doctorate in painting at the FCA.
The exhibition opens on Thursday, April 25 at 5 PM at Faculty of Contemporary Arts' premises; admission is free.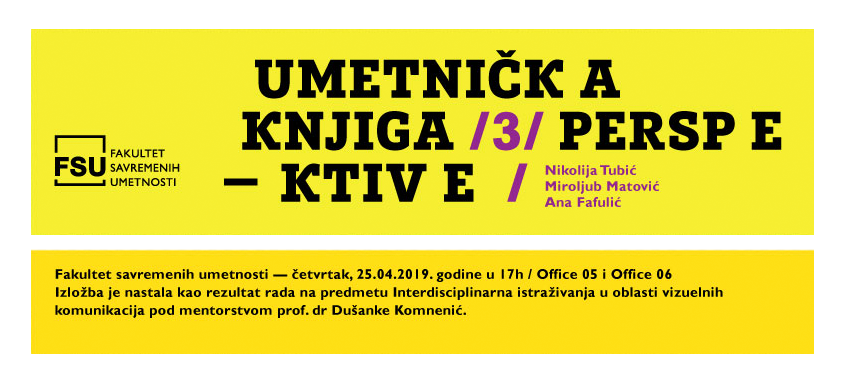 THE AUTHORS INVITE YOU TO A DISCUSSION ABOUT THE EXHIBITION
The exhibition "Three Perspectives" showcases work by three FCA's doctoral students: Nikolija Tubić, Ana Fafulić and Miroslav Matovića, mentored by prof. dr Dušanka Komnenić. The exhibition stems from the work on the subject Interdisciplinary Research in Visual Communications.
The authors invite you to meet them and discuss the exhibition at the event that starts at 5 PM at the FCA on Thursday, April 25.
Come, support art and enjoy our doctoral students' creations in a pleasant setting.
Welcome to FCA!