Second-year drama students at the Faculty of Contemporary Arts have a very important task ahead of them. They will be taking their semester exam on Sunday, March 7, at 6 pm.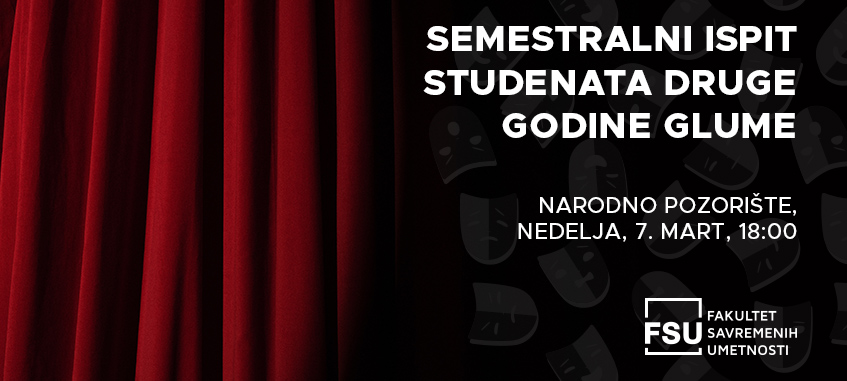 The acting class led by Professors Božidar Đurović and Hadži Nenad Maričić, and their teaching fellow Nikola Ugrinović, will bow to the audience on the Raša Plaović scene of the National Theater.
Repertoire includes monologues, impressions, and plays
The following students will take the exam on Sunday: Jana Dekanski, Milica Đuričković, Marina Pavlović, Dragana Mićalović, Andrijana Dragnić, Tamara Milčić, Andrija Dugonjić, Jovana Maričić, Dušan Veselinović, Sara Radojković, Anđela Kolašinac, Vladica Veličković, Luka Stanković and Sara Dragojević.
The first part of the exam will include monologues, followed by impressions, and finally plays.
The exam is open to the public with strict observation of all epidemiological measures. Come to the National Theater on Sunday and see the talent of the young actors from the Faculty of Contemporary Arts for yourself!
We wish our students good luck in the semester exam!