Drama students from the Faculty of Contemporary Arts demonstrated their talent and skills in front of an audience. They were part of the Lower Depths project. It is a play written by Maxim Gorky and directed by Đorđe Nešović, a second-year student of theater directing at the Faculty of Dramatic Arts.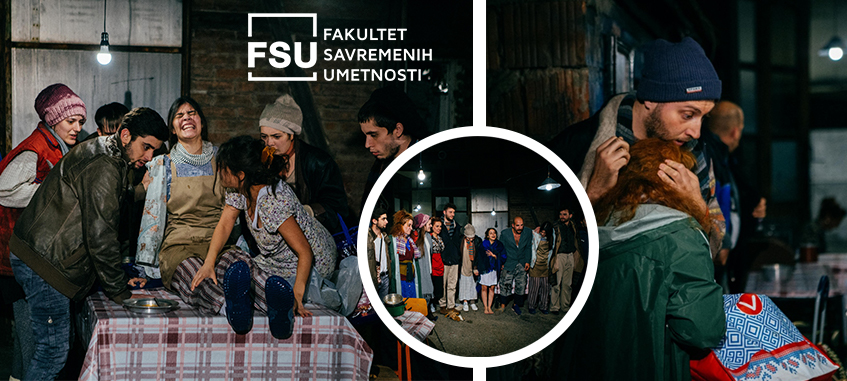 One of the most famous plays of the immortal Maxim Gorky was performed on the open stage Radionica, part of the National Theater in Belgrade.
Young actors from FCA created a brilliant rendition of one of the seminal works of Russian literature
The play Lower Depths speaks about poverty of the social outcasts and it premiered in Moscow in 1902. The action takes place in a shelter for the homeless who are trying to combat their helplessness by self-deception. This play is counted among the seminal works of social realism.
The following students of FCA were part of the play: Marija Marković, Bojana Štrbac, Sara Bojić and Željko Krstić (Class Mentor Miloš Đorđević, Assistant Professor Tadija Miletić), Dalibor Stojanović (Class Mentor Božidar Đurović, Assistant Professor Hadži Nenad Maričić), Stefan Orovec and Uroš Stefanović (Class Mentor Irfan Mensur).
Congratulations on their success!