The current health situation and the coronavirus have us all in lockdown, however, the students attending the Game Art course and their Digital Sculpting professor, Bogdan Čontoš, have had a great idea how to use their knowledge and skills for something highly useful and humane.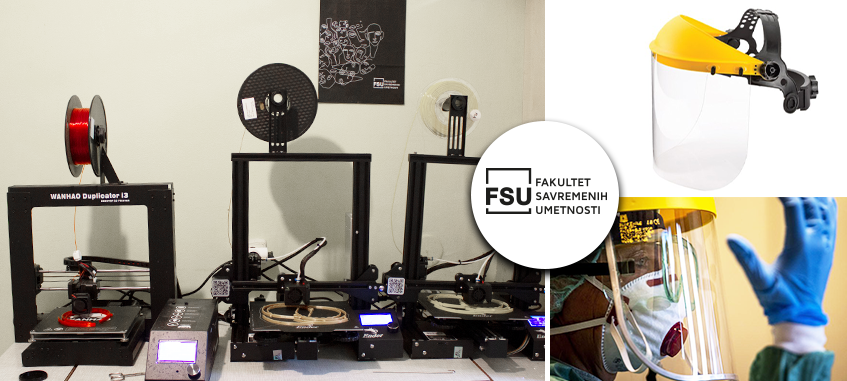 In the following days, they will use 3D printers to make protective masks and face shields, as well as respirator parts, which they will distribute to health workers who find such equipment indispensable but lacking in these times.
Altruism through talent and 3D printers
We came up with the idea three days ago. As we have 3D printers, we decided to make protective masks and face shields for those who need them the most, our health workers. I immediately said yes to the campaign and will include my students in order to be as productive as possible. The model was designed by the Czech company Prusa whose logo will be on the masks – said FCA professor Bogdan Čontoš.
One person can utilize multiple machines and our students have at their disposal the 3D printers located at FCA. The campaign, organized by the team behind the "Vizionari Srbije" Facebook group, and joined by the FCA students and professor, is a good example of social responsibility and artistic proactivity during this pandemic, a time when it's more important than ever to employ our skills.
All the masks and face shields will be sent to the Polyhedra makerspace which collects the materials and distributes the masks to the many health workers who have already applied.
This great idea from the FCA professor and his students shows that we can all do something in our line of work to help others. We have no doubt that this is the first of the many wonderful ideas our students will bring to fruition in the coming period. Use your creativity and talent.