The Faculty of Contemporary Arts has switched to the online domain thanks to the cutting-edge Distance Learning Platform. FCA has been using this platform for years as an additional resource for enhancing education and expanding knowledge through additional online courses.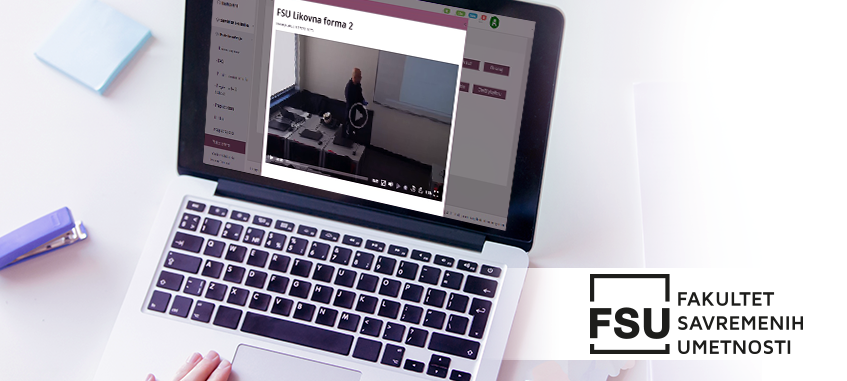 The DL Platform, created to match the top platforms in the world, is a unique platform in Serbia that offers students the possibility to use the advantages of modern technology for the best possible purpose – their education.
How is teaching implemented using the DL Platform?
Through the Distance Learning System, FCA students can attend lessons online using live stream. If the students are unable to attend lessons in real time, they can access them at all times in the video archive. This allows them to have 24/7 access to the lectures they missed.
In addition, the platform provides them with all class materials allowing them to successfully pass their exams.
Chat consultations with professors in real time
Another option available to our students is the chat consultation with professors, which enables them to have real-time interaction with the professors and receive all the necessary information.
Also, all the consultations are stored in the archive, where the students can browse previous sessions and find all the information they might need during their studies. This type of communication with the professors and assistants is a great plus, since direct interaction is currently not an option.
Install the FCA Android and iOS app and learn on your phones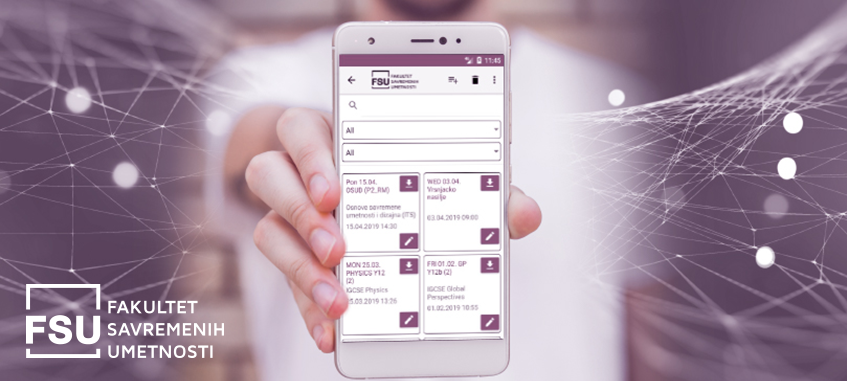 These days, FCA students can also follow the lectures on their mobile phones. All they need to do is install the FCA mobile app. Depending on the type of phone they have, the students can use the FCA Android and the FCA iOS mobile app to access the DL Platform whenever they like.
This free app enables them to easily access all lectures and lessons, thus elevating the efficiency and flexibility of online instruction.
FCA strives to provide its students with top-quality online learning in these extraordinary circumstances
Although FCA uses its online teaching resources on a daily basis, the learning assistance platform has proven to be an excellent teaching aid in these extraordinary circumstances.
More importantly, the students will not miss any curricular activities and will surely master all the lessons and successfully pass every exam by the end of the year. The Faculty of Contemporary Arts has once again shown why it is a leader in the region when it comes to art schools, confirming their motto: a place where art and technology speak the same language.
We invite FCA students to use all the advantages of distance learning and master the materials for this academic year. Their professors will provide them with all the help they need to achieve this goal. Also, use this isolation period to create and unleash your artistic potential.