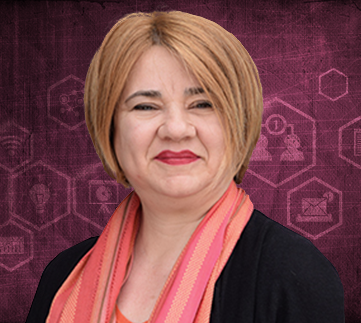 Nevenka Popović Šević
assistant professor
Narrow scientific/artistic field
Marketing
Subjects
Marketing
Nevenka Popović Šević graduated from the Faculty of Economics in Belgrade and went on to successfully pursue a postgraduate degree at the University of Newcastle in Australia, and furthermore acquired a PhD in marketing management from the Singidunum University in Belgrade. In addition to academic experience, she has almost 30 years of experience in business, including non-governmental organizations and the private sector.
Since 2008, she has been teaching at BusinessAcademy's Marketing Department. She started teaching undergraduate students at the Information Technology School in Belgrade in 2016. She has been with the Faculty of Contemporary Arts as an assistant professor in marketing at the Creative Business program since 2019.
She has authored or co-authored a number of scientific papers on integrated marketing communications and neuromarketing, corporate social responsibility and sales and sales management. She has participated in a number of scientific conferences, in the country and abroad. She is a full member of the Serbian Marketing Association (SeMA) and the Public Relations Society of Serbia (DSOJ).