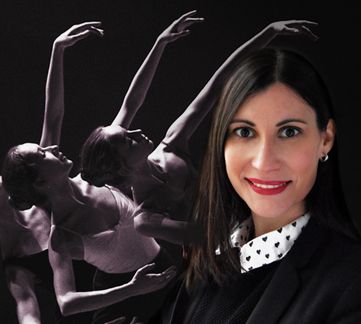 Ana Živanović
assistant professor
Narrow scientific/artistic field:
Scenic movement, Scenic Movement as a subject
Subjects
Scenic Movement
Ana Živanović earned a diploma from the Faculty of Philosophy with her thesis "Ballet education at Lujo Davičo school (1947–2009)". She has worked as an assistant professor at the Faculty of Contemporary Arts since 2013, teaching Scenic Movement.
Dancer in programs by dancing troupe PERPETUUMDANCE at the national dancing scene festival Body Shop (2002);
Classic ballet teacher for children's groups (2002–2003);
Pedagogical work at ballet school "Lujo Davičo" in the subjects of classical ballet and scenic-folk dances (2003–2010);
Author of the opening choreography for Guitar Art Festival at Kolarac Endowment Hall (2007);
Ballet teaching license from the Teacher Education Faculty of the University of Belgrade (2005);
Pedagogical work within the extracurricular activities at the French School. Choreographer for the performance at the Kermes school festival (2012);
Pedagogical work with children's groups (ages 4–10) at "Kopelija" ballet studio (2012–2013);
Multimedia programs for cultural education and affirmation 2013/14. Workshop: Theater Dances and Movement in the Theater;
Association: Free Workshop: Dance as a Way of Life, Belgrade Cultural Centers, competition by City Of Belgrade's Sports And Youth Sector, 2013.
Seminars in art and dramatic movement from the catalog of further professional training program for teachers and professional associates in: classical ballet, scenic-folk dances, historical-ball dances, folk dances, anatomy in classical ballet (2003–2010).
Seminars in classical ballet and scene-folk dances, Varna, Bulgaria (2005).