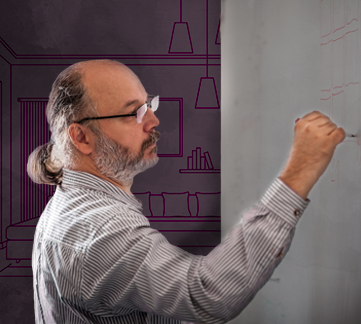 Đorđe Nenadović
assistant professor
Narrow scientific/artistic field
Interior Architecture
Subjects
CAD, 3D Modeling and Animation, Descriptive Geography and Perspective 1, Descriptive Geography and Perspective 2
Đorđe Nenadović graduated from the University of Belgrade – Faculty of Architecture in 1996.
From 1996 to 2015, he taught at the University of Belgrade – Faculty of Architecture at undergraduate and master studies, teaching subjects in the scientific/artistic field of Visual Communications and Architectural Graphics.
From 2008 to 2010, he taught at the architectural study program at Department of Technical and Technological Studies of the State University of Novi Pazar, as a visiting professor.
Since 2017, he has been teaching at the Faculty of Contemporary Arts' Interior Design module.
He has taken part in 5 international and 7 national exhibitions. His professional/artistic and scientific accomplishments include: 3 awards at international and national architecture competitions, 3 realized architectural buildings and interiors, 6 architectural designs, 10 published works of art, over 100 projects in visual communications and architectural work representation, 11 published scientific and professional papers in publications and conferences of national and international importance, as well as 2 publications as editor.