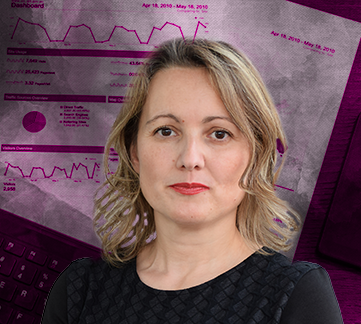 Milena Ilić
assistant professor
Narrow scientific/artistic field
Business economics and management
Subjects
Financial Management
Milena Ilić is a doctor of economic sciences. She has published over 60 scientific papers on economics and organizational sciences in international and national scientific journals, monographs and collections of international and national importance.
She has participated in a great number of conferences and symposia in Serbia and abroad. She has been cited in domestic and international scientific papers and books. She wrote five books on human resource management, project management, marketing in the public sector and the fundamentals of economics.
She is a permanent member of Serbian Marketing Association. She has acted as a consulting editor of a number of thematic collections of scientific papers of international importance and several textbooks and reference books, and she is a member of the editing board of a scientific-professional publication.
In addition to years of experience in education, she also has a 16-year work experience in the public sector; she has participated in a number of projects. She is a consultant in business and public sectors. The areas of her research include: human resource management, fundamentals of economics, public sector economics, management, etc.
She is an assistant professor at the Faculty of Contemporary Arts in Belgrade and a professor of vocational studies at Information Technology School ITS in Belgrade, where she teaches at undergraduate and master's programs.