The Faculty of Contemporary Arts gallery is hosting an extremely interesting exhibition of student works selected by curator Irina Tomić.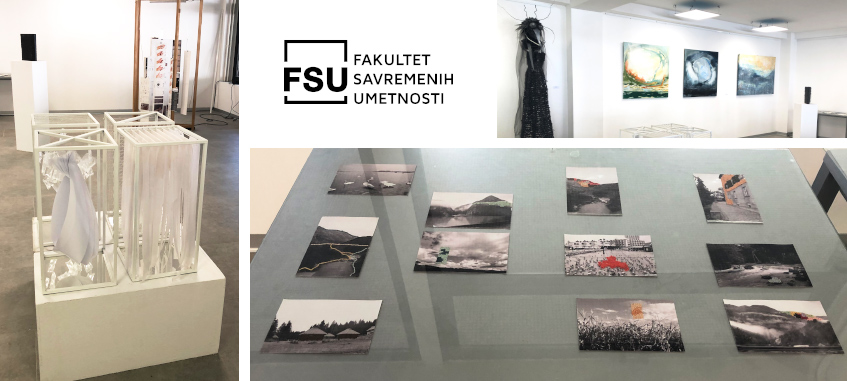 The exhibition consists of selected works by students attending different courses at the Department of Visual Arts. The collection has been chosen based on the high level of quality and creativity. The exhibition represents a summary of a large student exhibition that lasted throughout the summer.
FCA gallery, dedicated to the students and their work, resembles modern exhibition venues around the world
FCA's gallery was created with the aim of supporting the creativity of young people. It allows the students to carry out their first exhibitions. The distinguished management of the gallery comprises renowned artists and FCA professors: Dragana Stevanović, Božidar Plazinić, Biljana Velinović, Vojislav Klačar and Đorđe Stanojević. Owing to the structure and organization of the gallery, the exhibitions held there provide a great contribution to the students' resumes.
The gallery is a monolithic white space made to resemble modern galleries around the world. It focuses on contemporary art and youth creativity, creating a blend of cutting-edge technology, modern society and art.
The curator and the management are up-to-date with the work of FCA students and the latest trends in contemporary art. In addition to exhibitions, the gallery plans to host workshops, discussions and training as part of its activities. Dialog, interactivity and a modern touch define the concept behind this new exhibition venue in Belgrade.